Direct Mail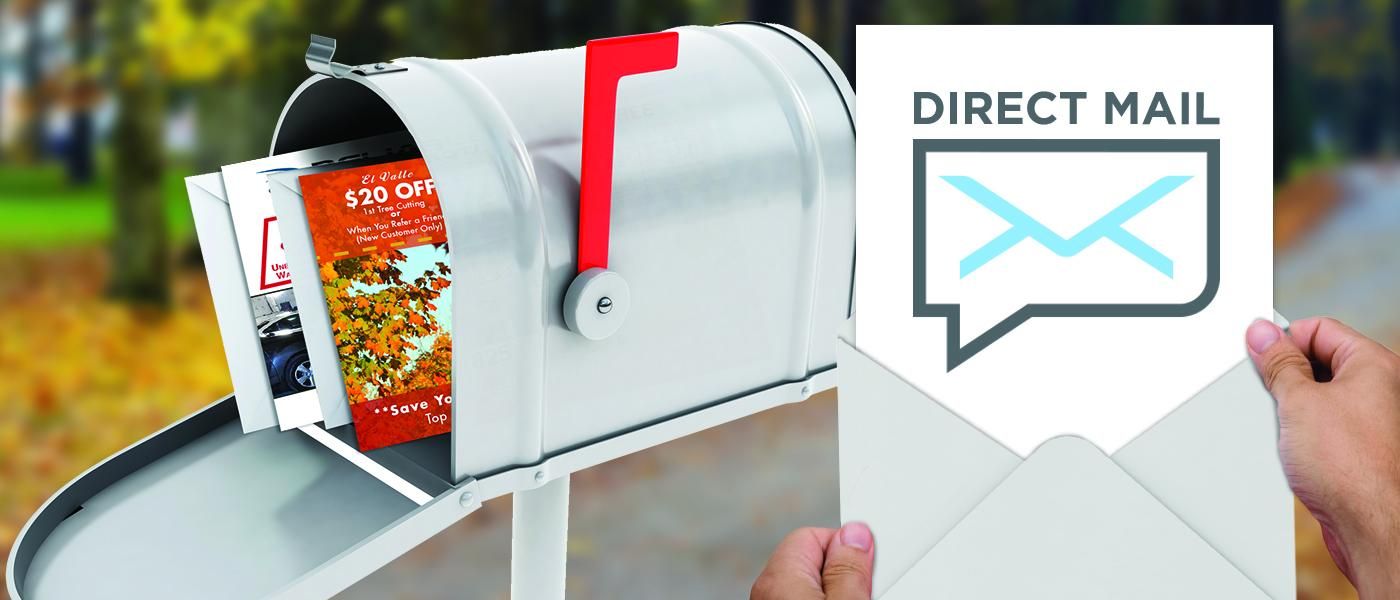 Navigating postal regulations and marketing your business with direct mail can seem like an overwhelming undertaking. Fortunately, a little knowledge can go a long way toward demystifying the mélange of mailing service options for successful marketing campaigns.
Making Cents out of Direct Mail
The good news is you don't have to tackle the mailing process on your own.  And the best news is that it can actually save you time and money to get expert help with your mailing project. From securing a target list to personalizing your greetings, mailing services go beyond just addressing and delivering your pieces to the post office. We can do the bulk of the execution on your mailing, leaving you to concentrate on the target market, messaging and timing of your direct mail campaign. To make it even easier and faster, we also mail for a one-stop shop. 

You'll find the following types of mailing services available to help make your mailing a breeze:
List Processing and CASS Certification - This service cleans up the duplicates and identifies any potentially undeliverable addresses in your mailing list. Learn more in our related article about address quality and why a clean mailing list is the foundation of a successful mailing.
Addressing - Tired of messing with address labels and licking stamps? We can print the destination address, return address and mailing indicia all at once  or imprint them on your already printed piece.
Variable data - Customize your mail pieces with personalized greetings, offers or sequential numbering either during or instead of the addressing process.
Inserting and tabbing - We can insert cards, letters or multiple pieces into envelopes and tab or seal folded brochure mailers.
Postal Services Simplified
Have you wondered just what the difference between First Class and USPS Marketing Mail (formerly known as bulk mail or Standard) mail really is? It's more than just the cost of the postage and speed of delivery. Your local post office is a blur of industrial automation. To make it easier to handle and sort your mail, the USPS offers incentives for making your mail piece machine-friendly and waiting a few extra days for delivery.
| | First Class Mail | First Class Pre-Sorted | Marketing Mail (Bulk Mail) |
| --- | --- | --- | --- |
| Cost | Most expensive | Discount off First Class because the sorting step is done ahead of time | Discount off First Class Presorted because the USPS has more flexibility on delivery speed |
| Speed | Delivered in 1 to 3 days nationwide | Delivered in 1 to 3 days nationwide | Most pieces delivered in 2-9 days, with some stragglers |
| Quantity | Any quantity | 500 piece minimum | 200 piece minimum |
| Mailing Panel Design Restrictions | No specific restrictions but the USPS will add a bar code, unless it is applied in the addressing process | Requires open space for the printing of the address and bar code so that it can be read by a sorting machine | Requires open space for the printing of the address and bar code so that it can be read by a sorting machine |
We can get your next campaign in the mail in Three Easy Steps!
---