Size it Right for the Best Postage Rates
Size matters when it comes to sorting mail with machines. The USPS® has grouped mail into four size types. While there are complex calculations used to determine the size of your mail piece, here are a few guidelines that relate to most business mail:
Postcard Rate - 4 ½ x 5 ½ and 4 x 6 postcards qualify for this postage rate
Letter Rate - at least 3 ½" high x 5" wide but not more than 6 ⅛" high x 11 ½" wide
Large Envelopes and Flats - bigger than a letter but not more than 12" high x 15" wide
Packages - for everything else. If your mail piece isn't a postcard, letter or flat, then it's considered a package.
Thickness and shape also factor into mailing service rates. If you're using an especially thick paper or non-standard shape, your piece may not qualify for lower rates. Discuss your needs with our mailing services team to ensure that your design will meet your mailing budget.
Designing your own artwork?
Check out our Templates to ensure you have them setup correctly.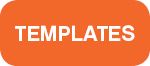 Have us design it for you.
Our team of graphic designers can create your next masterpiece or just touch up the artwork you already have.