Every Door Direct Mail offers a flexible range of sizes, making it ideal for announcing sales, sending coupons, and much more.  
​​​​​​​Must be one of the following: More than 10.5" in length OR 6.125" in height OR .25" thick.
Cannot be more than 15" long, 12" high, and .75" thick.
Two of the most popular options are postcards (6.125" x 9") and oversized postcards (8.5" x 11").
Designing your own artwork?
Check out our Templates to ensure you have them setup correctly.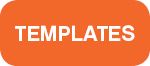 Have us design it for you.
Our team of graphic designers can create your next masterpiece or just touch up the artwork you already have.